SCAG makes the most comfortable
zero turn mowers on the market
A tough, dependable machine that's ready to go out and get the job done every time.
With a suspended seat as standard on most models for a smoother ride for operators.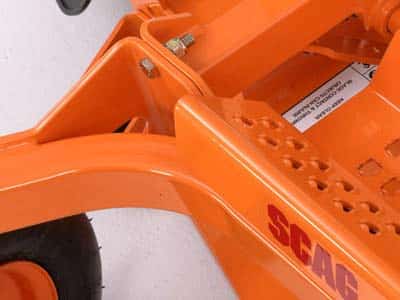 Strong Frame & Chassis That's Built to Last Longer
Heavy gauge, fabricated steel construction throughout every SCAG mower, unlike cheap stamped and cast pieces found on other brands that rattle at the first bump.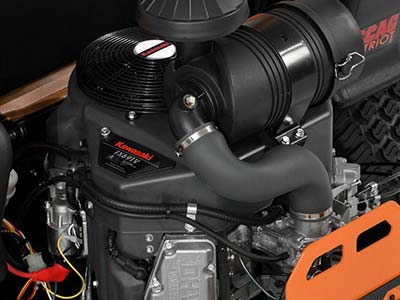 High Working Hours To Get The Job Done
You don't want to be wasting time replacing blades every week. Our reliable machines don't need much maintenance, allowing you to get the job done instead.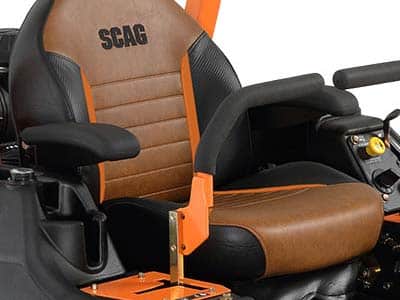 The Most Comfortable Ride For Operators on the Market
SCAG zero turn mower operators enjoy the smoothest ride with the suspended seat system coming standard with each model except Liberty Z, helping to lower operator fatigue.
Find Your Nearest SCAG Dealer
Meet Your New Zero Turn Mower
Are you wasting time and money every week cutting your lawns with an inferior zero turn mower? Tired of losing machine hours to maintenance? Struggling with operator fatigue after a long day mowing lawns?
The reason is simple – you're using the wrong zero turn mower!
Introducing the SCAG zero turn mower range. For over 35 years, SCAG has been producing heavy-duty, commercial mowers to meet the needs of your work. We've been constantly evolving our designs and engineering to meet the changing demands of our customers, giving us the right experience to know what works and what doesn't. Your needs are constantly changing, which is why every SCAG mower receives many enhancements and upgrades every year. This is important to us and has become our obsession over every detail to make sure we're creating "Simply the Best" commercial mowers on the market.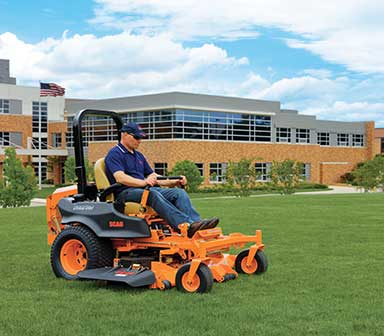 See SCAG Mowers in Action
What is the SCAG Difference?
*Features vary between models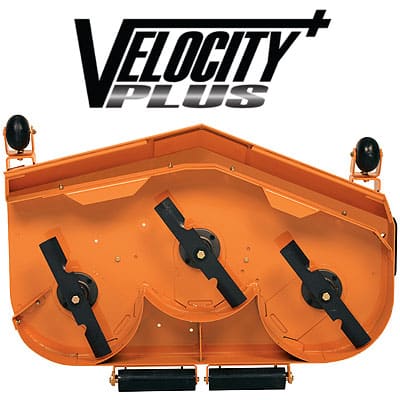 Velocity Plus™ Cutter Deck
The Velocity Plus™ Cutter Deck delivers the unmatched power, precision, and performance professionals demand. This revolutionary deck design delivers high-velocity discharge, plus a beautiful manicured cut, even at faster ground speeds. A redesigned cutting chamber and massive discharge opening provide even greater cutting performance with maximum clipping dispersal in any conditions.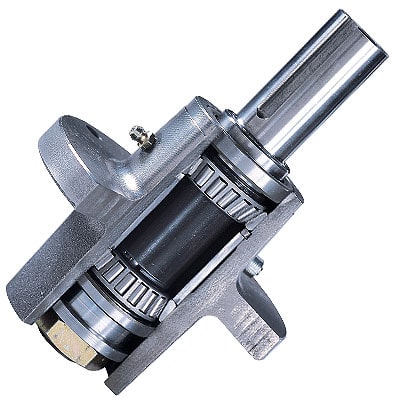 Cast-Iron Blade Drive Spindles
Scag cast-iron spindle housings are the best performing, most reliable spindle in the commercial industry…hands down. Cast in Wisconsin, and precision machined at Scag with state of the art machining centers to ensure a perfect fit for the tapered roller bearings. Every Scag cast-iron spindle is assembled, greased and torqued by hand at the Scag factory.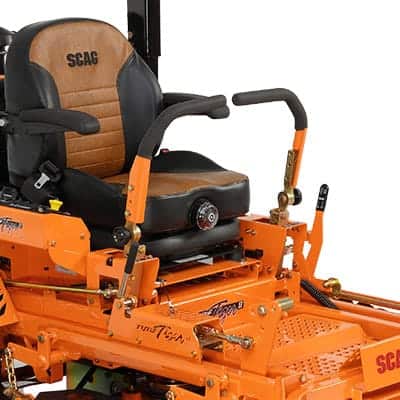 Operator Suspension System
To ensure the smoothest ride possible for operators both the seat and foot plate are suspended. With five suspension settings, operators can customise their ride from hard to soft depending on personal preference. And if that's not enough, we've been told the bolstered seat with adjustable armrests is the most comfortable on the market.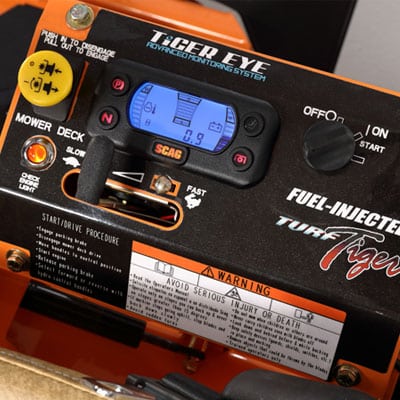 Advanced Monitoring System
Monitor the performance of your SCAG mower in real-time with the Tiger Eye advanced on-board monitoring system. Get valuable information from a quick glance at the dashboard from the operators seat. Readable in direct sunlight and low light you can monitor engine oil pressure (selected models), hour meter, charging system, engine water temperature and much much more.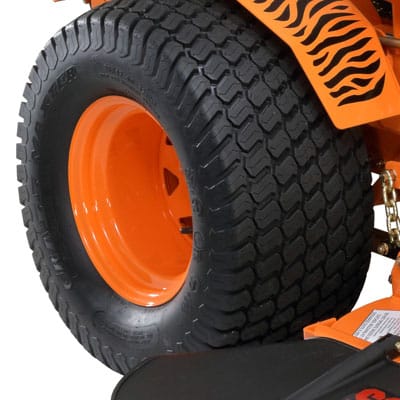 Fast Ground Speeds
Looking to improve productivity within your lawn cutting operations? High productivity is ensured with operators able to enjoy ground speeds of up to 25 km per hour.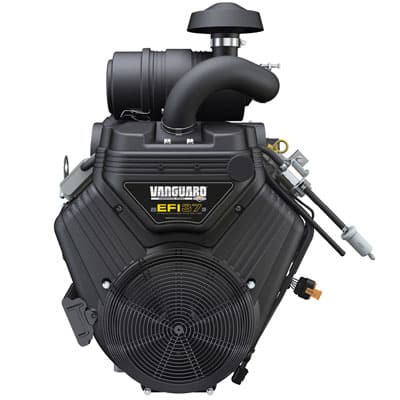 The Best Engines
In all our SCAG mowers we use the best available engines. This ensures that your SCAG mower will be reliable and ready to use when you need it most. By using high quality engines, can also help reduce fuel costs, maximise power output and reduces maintenance time.
Find Your Nearest SCAG Mower Dealer
Latest SCAG Australia
Video, News & Updates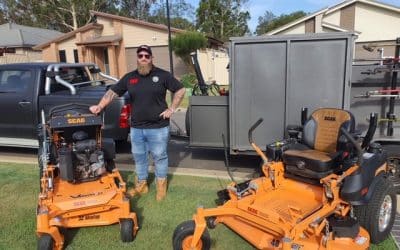 Brenton Wallace recently became a brand ambassador for SCAG and he couldn't be happier with their mowers. A mowing contractor based in Brisbane, Brenton runs The Bearded Lawns Man. Before he...