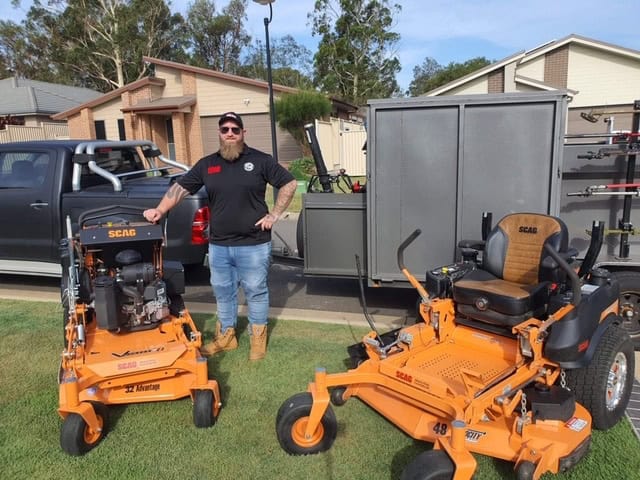 Brenton Wallace recently became a brand ambassador for SCAG and he couldn't be happier with their mowers.
A mowing contractor based in Brisbane, Brenton runs The Bearded Lawns Man.
Before he committed to buying a SCAG mower, he started approaching people who were using their machines and reading as much as he could on the Facebook Group SCAG Nation and other mowing forums.
He said efficiency has "blown through the roof" since he bought his SCAG 48" Tiger Cat mower which can cut grass at speeds of 20 km/h.
"After purchasing the SCAG Tiger Cat I saw the difference in quality and started to look into the 32" V-Ride, which is a stand-on mower designed for backyards that are hard to access.
The idea behind the V-Ride mower is to eliminate push mowing but I needed convincing, but after doing more research I bit the bullet and bought a 32" V-Ride as well, which has completely changed my business.
I am mowing a minimum of two to three lawns more per day and as I finance the mower which costs me $80.00 per week, I am making more profit and my body is not as sore at the end of each day which means I have more energy to play with my kids when I come home."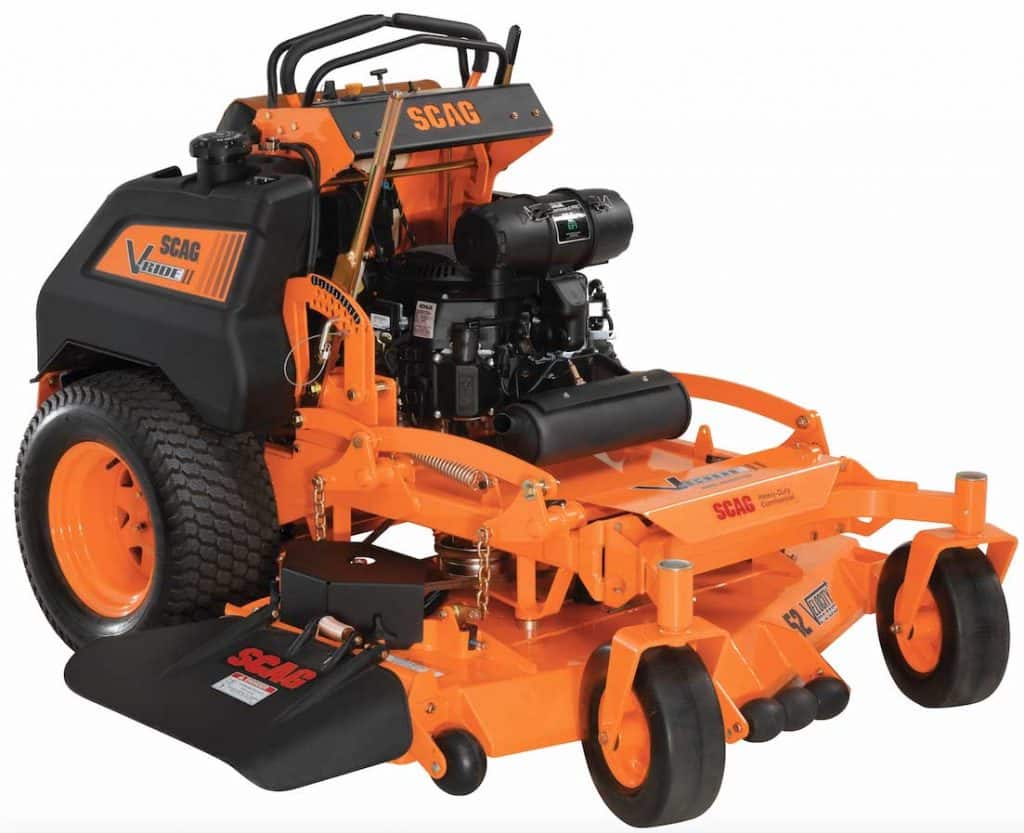 Enthusiasm for SCAG
Brenton said he's received a lot of support from Rob Shearer at International Mowers and William Harford from Rosebud Mowers.
He said other SCAG dealers are really enthusiastic about the brand including Scott Osbourne from Ulladulla Mowers, which has made him a lot more passionate about his SCAG gear and equipment.
"It's nice to have these beautiful machines that run so well," Brenton said.
SCAG mowers are great for comfort
Brenton said SCAG has the most comfortable mowers he's ever sat on.
"You see the bumps coming up ahead but you just go over them without getting jarred. The seat is extremely comfortable."
Brenton said he's on the heavier side so he wasn't sure how he'd go on a smaller mower.
"I was worried about getting on a 32" V-Ride but my size hasn't played a part in how it performs. It still cuts efficiently and handles efficiently," Brenton said.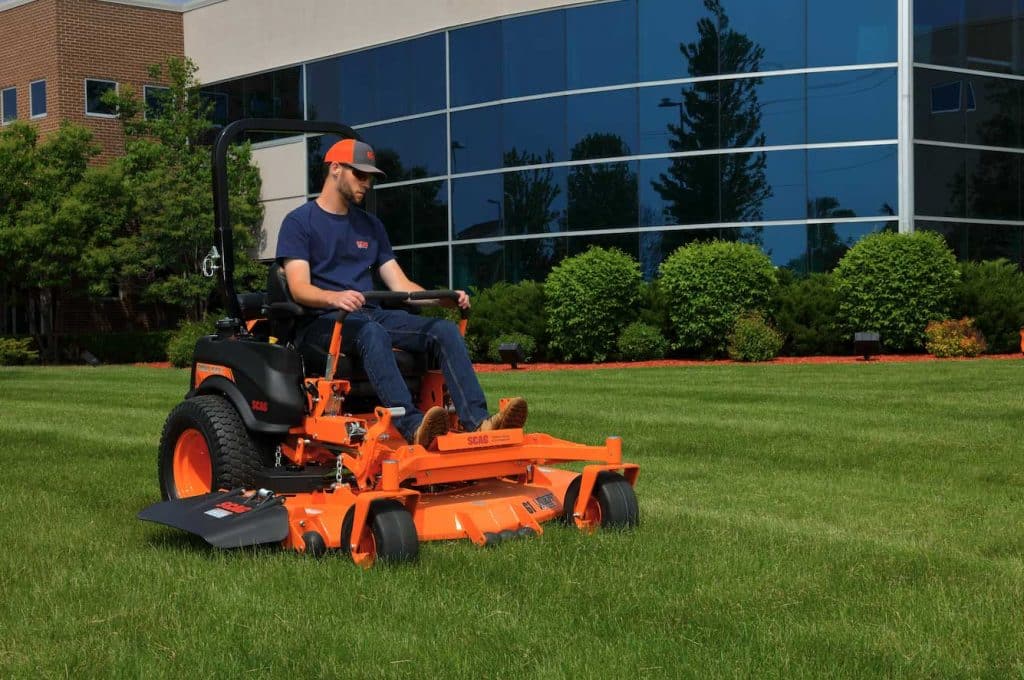 SCAG mowers better bang for buck for contractors
Since changing to SCAG mowers, Brenton said he's been able to do two to three more residential jobs a day.
He said people are also happier with their lawns because the grass looks better.
There's no need to worry about parts breaking down or maintenance work with SCAG either.
Brenton said he just makes sure the oil is changed, everything's greased and that's all.
A previous lawn mower that he owned, had a part that blew out in the first week, causing him to lose a massive contract.
Now he says people who work for him are fighting over who gets to use the SCAG mowers because they work so well.
"The cut quality of the SCAG 32" stand-on machine is superior to my old push mowers," Brenton said.
SCAG mowers admired on social media
While SCAG is becoming more common, there's still not many people who have them in Australia.
Brenton said he posts many photos on social media of his mowers on Instagram and Facebook, where many people comment and ask him about them.
Ready to test out his SCAG mowers
After all the much-needed rain that many parts of Australia has received, Brenton can't wait to really test out his SCAG mowers in some long grass.
He said "nothing stands up to the punishment like SCAG does".